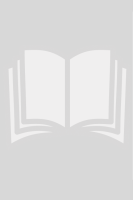 Criminal attorney Jane F. Smith, tough as nails, has received a terminal diagnosis and doesn't have much time.  Is her own client trying to kill her first?

Her name is Jane Smith. To friends and foes, she's Jane Effing Smith.
 
 Why? Because she's the best criminal defense attorney in the Hamptons—the elite world of New York's rich and infamous. Because she's as good an investigator as she is a lawyer. Because she's tough. She's strong. A competitive athlete who never settles for second place.
 
As Jane is preparing to defend a high-profile client accused of a triple homicide, she's also hired to revive a cold case—a cluster of unsolved murders.
 
Then another bombshell lands: a devastating medical diagnosis. Terminal. She's given twelve months to live.
 
But first, she has a trial to win. Unless one of her many enemies kills her first.